Hey, Kiddo (National Book Award Finalist)
A National Book Award Finalist!  In kindergarten, Jarrett Krosoczka's teacher asks him to draw his family, with a mommy and a daddy. But Jarrett's family is much more complicated than that. His mom is an addict, in and out of rehab, and in and out of Jarrett's life. His father is a mystery -- Jarrett doesn't know where to find him, or even what his name is. Jarrett lives with his grandparents -- two very loud, very loving, very opinionated people who had thought they were through with raising children until Jarrett came along. Jarrett goes through his childhood trying to make his non-normal life as normal as possible, finding a way to express himself through drawing even as so little is being said to him about what's going on. Only as a teenager can Jarrett begin to piece together the truth of his family, reckoning with his mother and tracking down his father.Hey, Kiddo is a profoundly important memoir about growing up in a family grappling with addiction, and finding the art that helps you survive.
Pachinko (National Book Award Finalist)
A New York Times Top Ten Book of the Year and National Book Award finalist, Pachinko is an "extraordinary epic" of four generations of a poor Korean immigrant family as they fight to control their destiny in 20th-century Japan (San Francisco Chronicle). NEW YORK TIMES NOTABLE BOOK OF 2017 * A USA TODAY TOP TEN OF 2017 * JULY PICK FOR THE PBS NEWSHOUR-NEW YORK TIMES BOOK CLUB NOW READ THIS * FINALIST FOR THE 2018 DAYTON LITERARY PEACE PRIZE* WINNER OF THE MEDICI BOOK CLUB PRIZE Roxane Gay's Favorite Book of 2017, Washington Post NEW YORK TIMES BESTSELLER * #1 BOSTON GLOBE BESTSELLER * USA TODAY BESTSELLER * WALL STREET JOURNAL BESTSELLER * WASHINGTON POST BESTSELLER "There could only be a few winners, and a lot of losers. And yet we played on, because we had hope that we might be the lucky ones." In the early 1900s, teenaged Sunja, the adored daughter of a crippled fisherman, falls for a wealthy stranger at the seashore near her home in Korea. He promises her the world, but when she discovers she is pregnant--and that her lover is married--she refuses to be bought. Instead, she accepts an offer of marriage from a gentle, sickly minister passing through on his way to Japan. But her decision to abandon her home, and to reject her son's powerful father, sets off a dramatic saga ...
Imagine Me Gone
FINALIST for the PULITZER PRIZELONG-LISTED for the NATIONAL BOOK AWARDWINNER of the LOS ANGELES TIMES BOOK PRIZE FINALIST for the NATIONAL BOOK CRITICS CIRCLE AWARDFINALIST for the KIRKUS PRIZELONG-LISTED for the ANDREW CARNEGIE MEDALTOP 10 NOVELS OF THE YEAR -- TIME, Wall Street Journal, San Francisco Chronicle, BBC, NewsdayONE OF THE BEST BOOKS OF THE YEAR: Barnes & Noble, BookPage, BuzzFeed, Elle, Financial Times, Huffington Post, Kirkus, NPR, Refinery29, Seattle Times, Shelf Awareness, WBUR's On Point"Haslett is one of the country's most talented writers, equipped with a sixth sense for characterization" --Wall Street Journal"Ambitious and stirring . . . With Imagine Me Gone, Haslett has reached another level." --New York Times Book ReviewFrom a Pulitzer Prize and National Book Award finalist, a ferociously intimate story of a family facing the ultimate question: how far will we go to save the people we love the most?When Margaret's fiancé, John, is hospitalized for depression in 1960s London, she faces a choice: carry on with their plans despite what she now knows of his condition, or back away from the suffering it may bring her. She decides to marry him. Imagine Me Gone is the unforgettable story of what unfolds from this act of love and faith. At the heart of it is their...
Stamped from the Beginning: The Definitive History of Racist Ideas in America (National Book Award Winner)
The National Book Award winning history of how racist ideas were created, spread, and deeply rooted in American society. Some Americans insist that we're living in a post-racial society. But racist thought is not just alive and well in America--it is more sophisticated and more insidious than ever. And as award-winning historian Ibram X. Kendi argues, racist ideas have a long and lingering history, one in which nearly every great American thinker is complicit. In this deeply researched and fast-moving narrative, Kendi chronicles the entire story of anti-black racist ideas and their staggering power over the course of American history. He uses the life stories of five major American intellectuals to drive this history: Puritan minister Cotton Mather, Thomas Jefferson, abolitionist William Lloyd Garrison, W.E.B. Du Bois, and legendary activist Angela Davis. As Kendi shows, racist ideas did not arise from ignorance or hatred. They were created to justify and rationalize deeply entrenched discriminatory policies and the nation's racial inequities. In shedding light on this history, Stamped from the Beginning offers us the tools we need to expose racist thinking. In the process, he gives us reason to hope. Praise for Stamped from the Beginning: "We often describe a wonderful book as '...
Bewilderments: Reflections on the Book of Numbers
Through the magnificent literary, scholarly, and psychological analysis of the text that is her trademark, Avivah Gottlieb Zornberg tackles the enduring puzzlement of the book of Numbers. What should have been for the Israelites a brief journey from Mount Sinai to the Holy Land becomes a forty-year death march. Both before and after the devastating report of the Spies, the narrative centers on the people's desire to return to slavery in Egypt. At its heart are speeches of complaint and lament. But in the narrative of the book of Numbers that is found in mystical and Hasidic sources, the generation of the wilderness emerges as one of extraordinary spiritual experience, fed on miracles and nurtured directly by God: a generation of ecstatic faith, human partners in an unprecedented conversation with the Deity. Drawing on kabbalistic sources, the Hasidic commentators depict a people who transcend prudent considerations in order to follow God into the wilderness, where their spiritual yearning comes to full expression.Is there a way to integrate this narrative of dark murmurings, of obsessive fantasies of a return to Egypt, with the celebration of a love-intoxicated wilderness discourse? What effect does the cumulative trauma of slavery, the miracles of Exodus, and the revelation at ...
Shadow Country (Modern Library)
NATIONAL BOOK AWARD WINNER •  "Altogether gripping, shocking, and brilliantly told, not just a tour de force in its stylistic range, but a great American novel, as powerful a reading experience as nearly any in our literature."—Michael Dirda, The New York Review of Books Killing Mister Watson, Lost Man's River, and Bone by Bone—Peter Matthiessen's great American epic about Everglades sugar planter and notorious outlaw E. J. Watson on the wild Florida frontier at the turn of the twentieth century—were originally conceived as one vast, mysterious novel. Now, in this bold new rendering, Matthiessen has marvelously distilled a monumental work while deepening the insights and motivations of his characters with brilliant rewriting throughout. Praise for Shadow Country "Magnificent . . . breathtaking . . . Finally now we have [this three-part saga] welded like a bell, and with Watson's song the last sound, all the elements fuse and resonate."—Los Angeles Times"Peter Matthiessen has done great things with the Watson trilogy. It's the story of our continent, both land and people, and his writing does every justice to the blood fury of his themes."—Don DeLillo  "The fiction of Peter Ma­­tthiessen is the reason a lot of people in my generation decide...
The Leavers (National Book Award Finalist): A Novel
FINALIST FOR THE 2017 NATIONAL BOOK AWARD FOR FICTION Named a Best Book of 2017 by NPR, Entertainment Weekly, the Los Angeles Times, BuzzFeed, Bustle, and Electric Literature "There was a time I would have called Lisa Ko's novel beautifully written, ambitious, and moving, and all of that is true, but it's more than that now: if you want to understand a forgotten and essential part of the world we live in, The Leavers is required reading." —Ann Patchett,  author of Commonwealth Lisa Ko's powerful debut, The Leavers, is the winner of the 2016 PEN/Bellwether Prize for Fiction, awarded by Barbara Kingsolver for a novel that addresses issues of social justice.   One morning, Deming Guo's mother, Polly, an undocumented Chinese immigrant, goes to her job at a nail salon—and never comes home. No one can find any trace of her.  With his mother gone, eleven-year-old Deming is left mystified and bereft. Eventually adopted by a pair of well-meaning white professors, Deming is moved from the Bronx to a small town upstate and renamed Daniel Wilkinson. But far from all he's ever known, Daniel struggles to reconcile his adoptive parents' desire that he assimilate with his memories of his mother and the community he left behind.  Told from the perspective of both...
The BBC National Short Story Award 2017
There is in the short story, at its most characteristic, something we do not often find in the novel, Frank O'Connor wrote, "an intense awareness of human loneliness." The stories shortlisted for the BBC National Short Story Award with BookTrust 2017 all feature characters that are disconnected, willingly or unwillingly, from those around them: a mysterious out-of-towner is shunned by her new colleagues; a grieving husband retreats into his old compulsion for hoarding; a promising academic risks his career for a casual liaison with a younger man. And whether we follow the characters' need to be alone – like the fisherman drifting dangerously far from shore – or trace it back to its root – like the daughter burying her violent father – what we find there is always unexpected. This year's shortlist was selected by authors Eimear McBride, Jon McGregor and Sunjeev Sahota, as well as BBC Radio's Di Speirs and acclaimed novelist Joanna Trollope who chaired the panel and introduces the collection.
Wild Light: A Celebration of Rocky Mountain National Park | Award-winning photography coffee table book
Enjoy the award-winning coffee table book, a work of breathtaking photography of Rocky Mountain National Park accompanied by thought-provoking and lyrical observations by photographer Erik Stensland. From a decade of exploring and photographing the unique wilderness, Wild Light is a work of stunning beauty and will capture your heart and make you feel at one with the mountains. CONTENTS  Wild Light celebrates the magnificence of Rocky Mountain National Park through an unparalleled collection of photographs. These spectacular images reflect Erik's abiding passion for the park and deep understanding of the ebb and flow of the seasons and flora and fauna of this rugged yet beautiful landscape. With a comprehensive overview of regions, seasons, ecosystems, and wildlife, Wild Light offer a greater understanding of Rocky Mountain National Park. In the great tradition of naturalist John Muir, Erik highlights the paradox of wilderness and its ability to invite us deeper into what makes us human. Its 224 pages of images will imprint themselves on your mind and reawaken a love for this wonder in the wild. QUALITY  A hardbound photo book, printed on durable and thick paper, made for years of enjoyment. Wild Light is crafted in an eco-friendly print shop to ensure that every book is...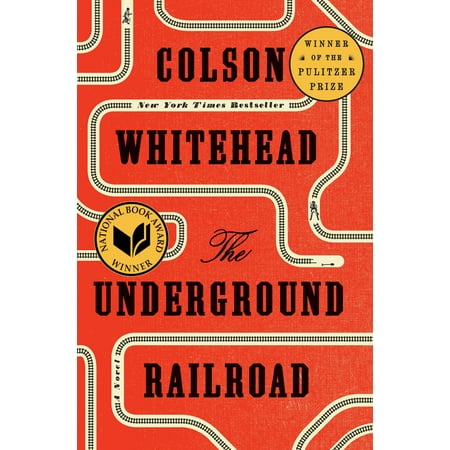 National Award
The Underground Railroad (Pulitzer Prize Winner) (National Book Award Winner) (Oprah's Book Club) : A Novel
National Award: find, shop, buy, compare
---
---
aDealaLot Search Engine searches more stores for the cheapest prices on National Award to help you save time and money. Compare prices, read product information, store ratings, find similar products, rebates, closeouts, new and refurbished products, narrow your price search to find exactly what you want, read consumer reviews on the product you are interested in and much more. Always find the cheapest price before you buy your product.
National film award for best actor
National Award
List of national award winners for best actors- NR Academy for general awareness