Military UTM/MGRS Coordinate Scale - Map Reading and Land Navigation - Topographical Map Scale, Protractor and Grid Coordinate Reader - Pairs with Compass and Pace Counter Beads by Golden Eye Tactical
Military Style UTM/MGRS Tool Scales: 1:25,000 x 1km/1:250,000 x 10km 1:50,000 x 1km 1:100,000 x 1km Compass Rose in both Degrees and Mils This tool is equivalent to the Graphic Training Aid 5-2-12 Coordinate Scale and Protractor used by United States and NATO military forces around the world
Rand McNally 2020 Large Scale Road Atlas
Give road-weary eyes a break with this spiral-bound Large Scale edition featuring all the accuracy you've come to expect from Rand McNally, only bigger. Updated atlas contains maps of every U.S. state that are 35% larger than the standard atlas version plus over 350 detailed city inset and national park maps and a comprehensive, unabridged index. Road construction and conditions contact information for every state conveniently located on map pages. Contains mileage chart showing distances between 77 North American cities and national parks with driving times map. Tough spiral binding allows the book to lay open easily. Other Features Rand McNally presents five of our favorite national parks big and small, east and west that showcase this country's astonishing beauty, highlight essential visitor information, and offer insightful travel tips. Tell Rand! As much as we work to keep our atlases up to date, conditions change quickly and new construction projects begin frequently. If you know of something we haven't captured in our atlas, let us know at randmcnally.com/tellrand. Tourism websites and phone numbers for every U.S. state and Canadian province on map pages Product Details
Banff National Park [Map Pack Bundle] (National Geographic Trails Illustrated Map)
• Waterproof • Tear-Resistant • Topographic MapsBanff is Canada's first and most visited national park. Banff is one of the world's premiere destinations, spanning a region of unparalleled majestic mountain scenery. This Map Pack combines two maps that cover Banff, Yoho and Kootenay National Parks. All three national parks cover one of the most rugged areas in North America with mountain glaciers and breathtaking lakes.Buy the Map Pack and save 15%!The Banff National Park Map Pack includes:Map 901 :: Banff North [Banff and Yoho National Parks]Map 900 :: Banff South [Banff and Kootenay National Parks]Every Trails Illustrated map is printed on "Backcountry Tough" waterproof, tear-resistant paper. A full UTM grid is printed on the map to aid with GPS navigation.Map Scale = 1:100,000Sheet Size = 37.75" x 25.5"Folded Size = 4.25" x 9.25"
1:24,000 Credit Card Sized UTM Slot Tool
This tool enables you to plot UTM coordinates to a 10 meter accuracy within a 1 kilometer grid square. The tool includes 2 distance rulers; one mile divided into 0.01 mile increments, and 3700 feet divided into 100 foot increments. The small size of this tool will allow you to keep it handy in your pocket or wallet. A band of white ink around the edge of the tool makes reading the distance scales easier and also keeps the tool from "disappearing" when you place it on the map. There is also a badge slot to allow use with any standard sized badge clip. Internal cutouts are shown with a red outline. Printed on 30 mil plastic stock, the tools are about the thickness of a credit card. The ink is coated to protect it from abrasion. Size 2.125 " x 3.325 "(54mm X 85mm). Internal cutouts are shown with a red outline in the product images. The map image in the background of some product images is present so that any white ink is visible. Neither the red outlines nor the map image are printed on the tool.
2019 Rand McNally Large Scale Road Atlas
Give road-weary eyes a break with this spiral-bound Large Scale edition featuring all the accuracy you've come to expect from Rand McNally, only bigger. Updated atlas contains maps of every U.S. state that are 35% larger than the standard atlas version plus over 350 detailed city inset and national park maps and a comprehensive, unabridged index. Road construction and conditions contact information for every state conveniently located on map pages. Contains mileage chart showing distances between 77 North American cities and national parks with driving times map. Tough spiral binding allows the book to lay open easily.Other FeaturesRand McNally presents five of our favorite national parks big and small, east and west that showcase this country's astonishing beauty, highlight essential visitor information, and offer insightful travel tips. Tell Rand! As much as we work to keep our atlases up to date, conditions change quickly and new construction projects begin frequently. If you know of something we haven't captured in our atlas, let us know at randmcnally.com/tellrand.Tourism websites and phone numbers for every U.S. state and Canadian province on map pagesProduct DetailsISBN: 05280019635EAN: 9780528019630UPC: 070609019635SRP: $19.95PaperbackSpiral Binding264 pages Dimensions: 1...
GOTICAL Military UTM/MGRS Coordinate Scale - Map Reading and Land Navigation - Topographical Map Scale, Protractor and Grid Coordinate Reader - Pairs with Compass and Pace Counter Beads Military Map
For use with UTM, MGRS, USNG or other metric based coordinate systems. For use on maps with scales of: 1:25000 1:50000 1:100000 1:250000 Compass Rose in both Degrees and Mils
National Geographic Road Atlas 2019: Adventure Edition [United States, Canada, Mexico] (National Geographic Recreation Atlas)
National Geographic's Road Atlas: Adventure Edition, is the ideal companion for the next time you hit the road. Includes up-to-date road maps for all 50 U.S. States, plus Canada, Mexico, and Puerto Rico. Major cities and metropolitan areas are shown in detail with inset maps that include popular attractions, infrastructure and points-of-interest.Setting this atlas apart from all other road atlases are the inclusion of detailed maps and guidebook-like recommendations on the top 100 destinations for adventure, plus the top 24 most visited National Parks. An additional resources section provides contact information for local tourism offices, plus a place name index to help easily locate a specific city.The Road Atlas: Adventure Edition is printed in North America and features a heavy duty spiral binding and clear plastic cover for durability and lay-flat reading.Folded Size = 11" x 15"
Do Scale: A road map to growing a remarkable company (Do Books Book 20)
Scaling up is something most founders aspire to, especially once the tricky start-up phase has been navigated. It can increase your reach and futureproof your business. But how do you 'scale'? And how does it differ from 'flipping' for a quick profit or slower organic growth? Les McKeown advises industry leaders on how to achieve scalable, sustainable growth. In Do Scale, he draws from his decades of experience to provide a clear understanding of what's involved, and the strategies needed to take your business (or not-for-profit) to the next level. You'll find out: What if means to scale – and if now is the right time * Why founders need to 'get out of their own way' * How to develop winning teams * Your secret weapon for decision making.With practical advice and clear guidance, Do Scale is an essential manual for anyone looking to grow a successful and sustainable organisation – and turn it into something truly remarkable.Les McKeown is the President and CEO of Predictable Success. He has started over 40 companies in his own right, and was the founding partner of an incubation consulting company that advised on the creation and growth of hundreds more organisations worldwide.Since relocating from his native Ireland to the US in 1998, Les advises CEOs and senior m...
MapTools Military Style UTM/MGRS Coordinate Scale
Military Style UTM/MGRS Tool Scales: 1:25,000 x 1km/1:250,000 x 10km 1:50,000 x 1km 1:100,000 x 1km Compass Rose in both Degrees and Mils This tool is equivalent to the Graphic Training Aid 5-2-12 Coordinate Scale and Protractor used by United States and NATO military forces around the world. The scale has three die cut triangles for access to mark the map being measured. The inner protractor is marked in degrees and the outer protractor is in mils. (Size 5" x 5") Our coordinate scales offer significant benefits over the standard issue GTA 5-2-12. The tool is printed on 30 mil plastic stock with a protective coating. This makes it about the thickness and stiffness of a credit card. It's 33% thicker than the standard military issue version, so it's less likely to bent or broken when you need to use it. See the photo of the tool bent almost in half with no issues. It is not easy to break or crease the tools, but it is possible. Even then the tool can usually still be used for navigation. Even just taken out of a -20°F freezer, the tool is still flexible. Rounded corners keep it from wearing holes in your pockets. Also see our new Improved Military Coordinate Scale and Protractor. NSN: 6675-00-266-6880
Land Sectioning Tool for 1:24,000 scale maps
The Land Sectioning Tool for 1:24,000 scale maps features a square mile section divided into 10 acre squares. Each 10 acre square has holes at the corners to allow you to mark out smaller sections of land within the section lines printed on the map. The tool also includes cutouts for drawing squares that are 40, 10, or 2.5 acres in size. There is a handy section number reference diagram. Along the edges of the tool are rulers marked in tenths of miles and feet.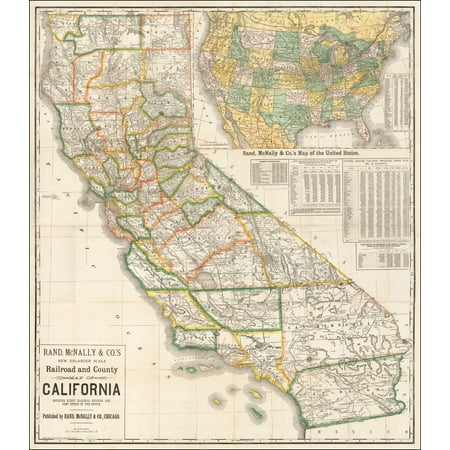 Map Scales
LAMINATED POSTER Rand, McNally & Co.'s New Enlarged Scale Railroad and County Map of California Showing Every Railroad Station and Post Office In The State . . . 1888 POSTER PRINT 24 x 36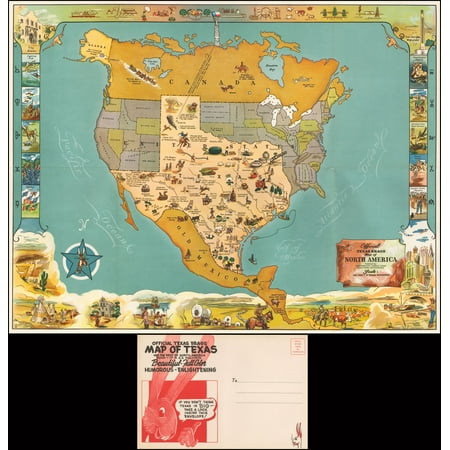 Map Scales
LAMINATED POSTER Official Texas Brags Map of North America . . . Scale One Inch = 6 Texas Grapefruit POSTER PRINT 24 x 36
Map Scales: find, shop, buy, compare
---
---
aDealaLot Search Engine will compare prices by brand name, price, popular products, merchant name and many more ways. You can read millions of consumer written reviews. Learn about products you plan to purchase, about accessories, products that are related to Map Scales and many more. aDealaLot Search Engine always has up to date cheapest prices. With live data feeds, aDealaLot Search Engine keeps you informed with the latest price changes and product reviews. Never buy before you compare. aDealaLot Search Engine really will save you money!
Understanding Map Scale
Map Scales
Primer on understanding map scale, scale representations, using rep fraction, and distinguishing large and small scale