Spectra Premium Industries Inc Spectra Fuel Tank F30
Innovative engineering, manufacturing technology and quality control ensure that Spectra Premium Fuel Tanks meet or exceed the performance of the original equipment Fuel Tanks they replace. Lock ring included with tank. Made with corrosion resistant O.E.M. approved Ni Terne steel. All units are 100 percent water based leak tested after full product assembly.
Motormax 1974 Ford Maverick 1/24 Scale Pre-Built Diecast Model Car Red
Steerable wheels. Made of diecast with some plastic parts. Detailed interior, exterior. Dimensions approximately L-7.5, W-3.25, H-3 inches.
1" to 4" Adjustable 3-Position Rear Leaf Spring Shackle Lift Set - Ford/Mercury
This 3 position rear shackle kit is a perfect, economical way to lift the rear of your car for a great looking stance. The kit is adjustable for approximately 1" through 4" lift and is made from heavy gauge steel. It's zinc oxide coating, stainless steel sleeves, rubber bushings and grade 5 bolts are designed to last. A very easy install, most can have them installed within an hour. Rear shock extenders may be needed. Kit includes: (4) shackle plates, (8) Rubber Bushings, (4) 1/2" Stainless Steel Sleeves, (4) Grade 5 Bolts with Lock Nuts and Instructions. Made in USA!
Ford Maverick T-Shirts - 1970 to 1977 100% Cotton Preshrunk - Grey - By Joe Blow T's
Another Great design by Joe Blow T's - The Ford 70 - 77 Maverick Men's T-shirt 100% Cotton Preshrunk - Grey -- The design shows four great Ford Maverick 1970 to 1977 along with Ford Maverick Grabber
Dash Cover 1970-77 Maverick and 1971-77 Comet Sedan Grabber (AC405)
This new aftermarket dash cover fits 1970-77 Maverick; 1971-77 Comet. This cover mounts directly onto the original dash pad to conceal cracks and sun damage without the expense and effort of installing a new pad. Made in the U.S.A. from durable black ABS plastic and molded to fit the contours of your dash. Can be painted with vinyl dye to match the interior color. Includes silicone adhesive and mounting instructions.
Wall-Color 7 x 10 Metal Sign - 1972 Ford Maverick - Vintage Look
MADE IN THE USA of sturdy and durable aluminum, this 7-inch by 10-inch (7" x 10") metal sign gives the effect of aging with simulated rusted edges and scratched and faded paint. It has smooth rounded corners and includes pre-drilled mounting holes. Suitable for indoor or outdoor use, this sign is weatherproof and won't fade in the sun for many years. Our individually handcrafted signs are perfect for kitchens, bathrooms, doors, garages, man caves, cubicle walls -- any place you'd like smaller, very unique signs. Note: While these signs may appear to have raised letters, textured rust or embossing, they are actually perfectly flat. These are images that are baked onto a metal sign. The texturing or embossing may look real, but these signs are completely flat and not textured.
Hot Wheels 2018 50th Anniversary Factory Fresh Custom Ford Maverick 219/365, Blue
Hot Wheels Custom Ford Maverick 50TH Anniversary Edition Blue Factory Fresh 219/365 Series 4/10. This is a great looking car from the past get them while they last.
Dorman M39495 New Brake Master Cylinder
New, not remanufactured master cylinder. Reservoirs, caps and fluid sensors are supplied in the majority of units.
Retro Manufacturing HC-221-55-75 Car Radio
The Retro Sound Hermosa combines classic styling with modern features for your vintage automobile. This radio has built-in Bluetooth wireless connectivity for hands-free phone operation and wireless audio streaming. A dual-color display lets you customize the radio to your classic's interior. The Hermosa features a built-in 25 watts x 4 channel amplifier, and front/rear pre-outs to add external amplifiers. A rear-mounted USB input is provided for flash drives loaded with mp3/woman music files. Two standard auxiliary inputs are also provided. Vintage-Look radio dial screen protectors are included for an added sense of realism. Gm and ford licensed screen protectors are available as an option. This application fits the following vehicles: . Ford: 1978-83 Fairmont; 1981-86 f-series truck; 1974-82 Granada; 1974-78 ltd; 1977-82 ltd ii; 1974-77 maverick; 1974-85 mustang; 1974-80 pinto; 1972-79 ranchero; 1972-76 Torino. Lincoln: 1974-80 continental; 1977-79 mark v; 1980-83 mark vi; 1981-87 town car; 1977-80 Versailles. Mercury: 1975-80 bobcat; 1973-77 comet; 1974-79 cougar; 1981-86 lynx; 1975-80 monarch; 1972-76 Montego; 1984-86 topaz; 1978-83 zephyr. Buick: 1970-76 Riviera.
New 1971-74 Maverick Grabber Mercury Comet SS w/Gasket and Filter Gas Tank Sender Fuel Sending Unit (D1DZ-9275A)
This new reproduction fuel sending unit fits 1971-74 Maverick / Comet. Unlike OEM and many other reproductions, this unit is made from stainless steel, which is more resistant to corrosion. Also, the support brackets aren't merely spot-welded on as with most senders. 3/8" inlet line. Includes a gasket and fuel sock filter.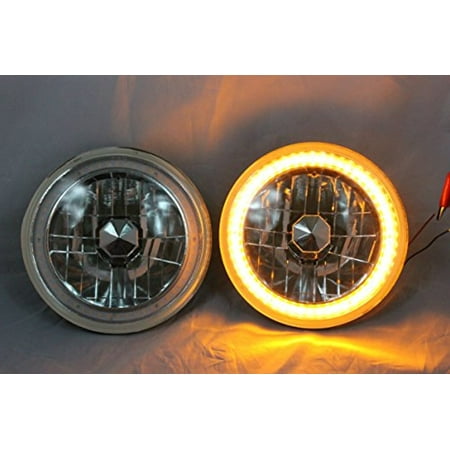 Ford Maverick
1972-1977 Ford Maverick 7" Round 6014/6015/6024 Chrome Diamond Projector Headlights Amber LED Halo Ring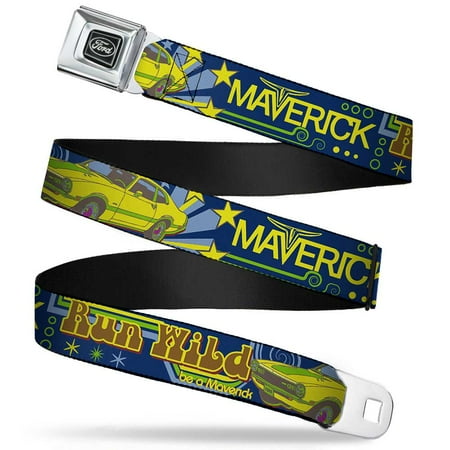 Ford Maverick
Ford Emblem Vintage Ford Maverick Run Wild Be A Maverick Blues Yellows Seatbelt Belt Standard
Ford Maverick: find, shop, buy, compare
---
---
aDealaLot Search Engine searches more stores for the cheapest prices on Ford Maverick to help you save time and money. Compare prices, read product information, store ratings, find similar products, rebates, closeouts, new and refurbished products, narrow your price search to find exactly what you want, read consumer reviews on the product you are interested in and much more. Always find the cheapest price before you buy your product.
The Ford Maverick, Everything You Need to Know
Ford Maverick
Ford Maverick car review. The Ford Maverick, Everything You Need to Know, car review and car tour with Scotty Kilmer. The history of the Ford Maverick. Car show off contest winner Alan and his 1973 Ford Maverick Grabber. This 46 year old restored classic car has a 302 V8 engine and tons of mods. DIY car repair with Scotty Kilmer, an auto mechanic for the last 50 years. And remember, every Wednesday 8:30 am CST, there will be a new car mod shown here on my channel. For a chance to have your c...