Drive Medical Manual Wheelchair Cane/Crutch Holder
Conveniently carry your personal mobility device with you when using your manual wheelchair with the Universal Cane/Crutch Holder from Drive Medical. The holder easily installs on any manual chair to securely hold your device in place with the included hook and loop strap.
NOVA Cane Holder for Rollator and Folding Walker, Walking Cane Attachment for Walker, Snap-On Design
A GREAT CANE HOLDER FOR YOUR WALKER. Now you can truly maximize your mobility having both your walker and cane – together. No more struggling with how or where to place your cane with your walker or having to pick up dropped canes. NOVA's innovative Cane Holder attaches to most walkers and rollators and provides a perfect and secure home for your cane. It is so easy to remove your cane for use, and just as easy to place it back in its holder.
CaneTUBE® Cane Holder for Walker, Rollator and Wheelchair (Black), Walking Cane Attachment for Walkers, Rollators and Wheelchairs with Snap-On Clips and Velcro
Cane Holder Simply SNAPS On - No Tools Needed!
Medline Walker Cup and Cane Holder
Medline's universal cup holder and cane accessory combo kit keeps your favorite beverage close at hand and your cane securely stored while on-the-go. This combo kit features two accessories: a cup holder and a cane holder. The heavy duty plastic cup holder accommodates many different sizes of drinks, including mugs with handles. The adjustable cane holder comes with a clamp attachment allows user to snap in the cane at the top and a small resting basket for the bottom tip. Each feature easy, tool-free assembly and attaches to either side of most wheelchairs, walkers and rollators.
Challenger Cane Holder Accessory for Most Pride Mobility - Scooter Seatback Mount
Challenger Mobility is a Scooter walking Cane Holder. It attaches to the back of most mobility scooters and some powerchairs, with an adjustable Velcro strap system - Hook & Loop. It is lightweight and easily removable. Features: One size fits most mobility scooter models Holds your cane on your mobility scooter seatback. Easily removable. Attaches securely and firmly Made from high quality, water resistant polyester Cane holder size: 16.5" in length and 2.5" in diameter Compatible with most seatbacks that vary in height from 8"-22" Fits most Pride, Golden, Shoprider, Merits, Jazzy, Challenger, Drive medical Mid-back and High-Back seats like the Go-Go, Victory to the Pursuit and Jazzy. *** VIEW *** the JCH10 Cane Holder Installation Instructions: https://youtu.be/_gBHM-_4S-I
Life Mounts LED Wheelchair/Walker/Cane Light with Patented Universal Flex Mount (Black)
Be Safe. Be Seen. The Life Mounts LED Wheelchair / Walker light features a powerful 300 lumen flashlight that operates on one AA battery, has 3 modes: high, low, and safety strobe, plus adjustable focus and can be seen for over 1,000 feet. The mount is made of durable silicone rubber, not brittle plastic like comparable products. It has a multi-position swivel and the secure attachment straps adapt to any mounting location. Dimensions: 3" high x 3.5" long x 1.5" wide and 3.4oz The Life Mounts LED wheelchair/walker/cane light gives you the convenience of hands free lighting to keep you and your loved ones safe, day and night.
Ableware Cane Holder for Walkers and Wheelchairs
The Cane Holder for Walkers and Wheelchairs is a double-clip cane holder that allows users to keep a cane handy wherever they may need it. Simply snap one side of the clip onto any tubular structure such as a table leg, walker, commode, wheelchair, or lawn chair. The opposite side of the clip will hold most diameters of canes. The gripping surfaces are soft plastic rollers and will not damage canes. Holder measures 3 x 2 x 1 3/4 inches. The Cane Holder comes with a one year limited warranty. Maddak specializes in home healthcare and rehabilitation products for the senior, disability and rehab markets. We have been recognized as the largest manufacturer in the United States of Aids for Daily Living (ADL). Maddak continues to design and manufacture products that increase mobility, maximize independence and enable people to live more rewarding, dignified and enriched lives.
Walking Stick Holder/Crutch & Cane Surface Grip & Holder Device/for Most Walkers/Wheelchairs/Rollators and Knee Scooters/Medical Crutches Clip Platform Walker Crutch Attachment
Cane Buddy - Secure Pouch for Cane, Walker, Crutches and Wheel Chairs (Purple)
This bag was created to help people with ambulatory limitations. We had a family member who lost the use of one hand due to stroke. Unable to carry things and hold the cane, they always felt stranded without what they needed. The Cane Buddy was created to help provide more independence.
Bodyhealt Adjustable Cane Holder for Most Walkers, Wheelchairs, Rollators, and Knee Scooters, Crutches - Black
The BodyHealt cane holders is designed to carry a crutch or cane on a wheelchair conveniently. This combo kit includes 2 accessories, and attaches to most wheelchairs, walkers and rollators on either side. The cane holder is durable and comes with a screwdriver to ensure easy adjustment.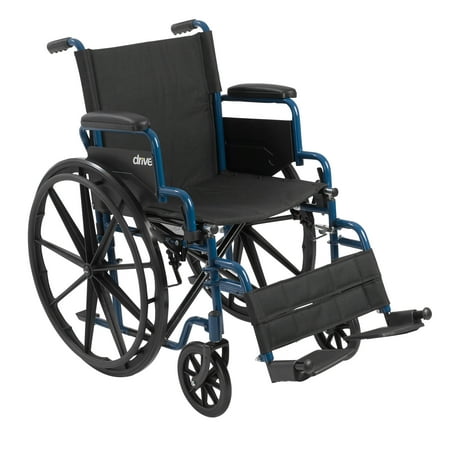 Cane Wheelchair
Drive Medical Blue Streak Wheelchair with Flip Back Desk Arms, Swing Away Footrests, 18" Seat
Cane Wheelchair: find, shop, buy, compare
---
---
Find the cheapest prices on Cane Wheelchair from certified, secure, trusted merchants, stores, and retailers at aDealaLot.com. Compare the cheapest prices from across the internet in seconds and save time and money. Shopping the internet for the best prices has never been so easy. Comparison shop trusted, certified merchants on secure websites from across the internet, and always find the best price. Find the total price from unbiased shopping merchants and read reviews on products and merchants.
The Wheelchair Bet | House M.D.
Cane Wheelchair
House makes a bet with Cuddy to see if he can last a whole week in a wheelchair. Who won? Season 3 Episode 13 "Needle In A Haystack" 16-year-old Stevie Lipa is admitted to Princeton-Plainsboro with a serious respiratory condition and internal bleeding. He is assigned to House, but he is busy fulfilling a dare given to him by Cuddy. When it's revealed that Stevie is a Romani and the team encounters troubles with his parents, Foreman is forced to ask Stevie to lie directly to his parents, risk...