Rose (Bulgaria) Floral Water - 100% Pure Hydrosol Spray Mist for Face, Facial Toner, Acne, Hair, Skin, Body, Linen - 3.4 fl oz - Gya labs
RoseBeautifying, uplifting and healing, Roses are one of Nature's exquisite gifts to humanity. Selected from of the thousands of varieties of Roses today, Rosa damascena, grown on the dew-rich fertile slopes and valleys in Bulgaria is greatly desired and an enduring symbol of love, joy and abundant health. Such was its revered status that even the ancient Queen of Egypt, Cleopatra was a fan of this beauty elixir and regularly used pure rose water in her baths and facial beauty regime.Indulge and relish in the fragrance and beautifying prowess of the delicate petals of the Bulgarian Roses, keeping your skin and romance overflowing with joy. Savour the experience of the Gya Labs™ Rose Hydrosol today.AromaExuding an endearing sweet, fruity, minty, and citrusy scent hinted with nuances of dark, dusky wood notes, the scent of a Damask Rose sparks feelings of romance and evokes feminine beauty.UsesUnlock the secrets to beautiful, nourished looking skin. Mist it gently onto your face and skin or dab the solution softly onto your skin or as your daily skin toner. Let acne and tired looking skin fade away.For smooth and delicate sweet-smelling hair and body, mix a little with your shampoo or blend while or after showering for a lingering sweet scent.Enhance your mood for romance, love a...
Rose Water Skin Facial Cleanser Natural Bulgarian Floral Water Hydrosol 32 oz / 946ml
This is pure floral water and not essential oil . Our original ROSE water is produced by steam-distilling plant or flower material. They have similar properties to their essential oil counterparts, but are much less concentrated. 
We are leading suppliers of Hydrosols ( Floral Water ) dedicated to providing high quality with a price to put a smile on your face. This beautiful hydrosols come from devoted artisan distillers who steam small batches to make hydrosol only. Distilled in and processed through certified organic methods, we offer the highest quality available. Hydrosol aromas are mild and subtle in comparison to their essential oil counterparts. Sometimes bright and fragrant, many hydrosols have an herby or grassy note to them. This is because hydrosols are extracting all of the water soluble constituents in the botanical material. Hydrosols are usually distilled once a year with the fresh harvest season. We try to contract for enough material to last between distillations, but we may run out of your favorite hydrosol before the next distillation season begins. Hydrosols should be kept in a cool, dark place. Refrigeration is recommended if you are not going to use your hydrosol quickly. INGREDIENTS: 100% PURE ROSE WATER . NOTHING ELSE. They can be used as: Face Toner or...
4oz Pure Organic Rose Water - Therapeutic Grade, Bulgarian, Hexane-free, Alcohol free - Best for Facial Toner, Skin, Hair, Body Care, Travel Spray, or Spritz Anywhere - Glass Bottle, Fine Mist Sprayer
USDA Certified Organic Rose Water (100% Rosa damascena) * Botanical Name: Rosa damascena * Extraction Method: Solvent-free, Hexane-free, Steam Distilled * Country of Origin: Bulgaria Ingredients: 100% Rosa damascena - Fine mist BPA-free sprayer for easy, even application Our fresh, revitalizing rose water features an unmistakably sweet, floral aroma. Refresh any space with this pure scent. Revive your skin anytime simply with a few sprays. In addition to using as a natural mildly astringent and moisturizing skin toner, organic rose water can be used in countless other ways - as a natural soothing ingredient added to a luxurious bath, combined in any number of hair or skin care solutions, as an aphrodisiac, or as a simple way to ease mental strain or nervousness. You'll be surprised at how many uses you will find to enjoy this one pure hydrosol. Try Sally's Organics Organic Rose Water today!
Rose Water Facial Toner by Leven Rose, Pure Natural Moroccan Rosewater Hydrosol Face Spray 4 oz
Leven Rose Moroccan Rose Water is the daily beauty treatment that your skin has been missing! 100% pure and natural, harness the power of rose petals as a natural PH toner and organic calming aroma. Apply a few drops to a cotton ball and smooth over skin after cleansing. Apply to hair after washing too. Add your own sprayer as a natural mist for calming irritated and red prone skin. Leven Rose is a leading beauty company that stands behind all of their products with a 100% Satisfaction Guarantee on all their natural beauty products.
Alteya USDA Organic Bulgarian Rose Water (From New Rose Harvest) - LARGE, 250ml/8.5oz, Special Thermal-Distilled, From Our Rose Farm and Distillery
Organic Bulgarian Rose Water Thermal Distilled 17 Fluid Ounces Liquid
Alteya Organics Bulgarian White Rose Water (Rosa Alba) - Organic 3.4oz Spray, Therapeutic Grade, From Alteya's Rose Fields and Distillery
Organic Bulgarian White Rose Water Thermal Distill . 3.4 Fluid Ounces Liquid
Rose Water 100ml - Rosa Damascena - Bulgarian - 100% Pure & Natural - Floral Water for All Skin Types - Body Care - Best Spray for Skin - Face - Glass Bottle - by Aromatika
Rose water 100% pure and natural Application: cleanser and toner Spray for Skin, Hair, Face, Scalp, BodyNominal volume: 100 mlIngredients INCI: Rosa DamascenaAromatika cosmetic waters are 100% natural products and do not contain alcohol or any other solvents. They are suitable for use on every skin type and can be applied to the skin in different ways: Cosmetic waters are a great alternative to thermal water: just spray cosmetic water onto the face; repeat the procedure as often as required; can be applied before or after makeup. As a toner and cleansing lotion: apply to the face and neck with a cotton pad, 2-3 times a day. As an additive to finished cosmetic products. For hair care: rinse the hair with cosmetic water after hair wash; or spray it onto the hair during the day. After such procedures, your hair will be smooth and shiny, easy to comb, and gain a slight delicate aroma. ROSE COSMETIC WATER 100% natural product obtained by hydro- distillation of rose flowers. Has rejuvenating and regenerating properties: slowing down the aging process; Enhances skin elasticity; regulates skin moisture balance; Has anti-inflammatory action; normalizes sebum secretion; Provides mattifying effect and skin smoothing; promotes healthy complexion; Is perfect for skin around eyes;...
Alteya Organics Bulgarian Rose Water Toner - USDA Organic, PREMIUM SIZE, 125ml/4.25oz, From Alteya's Distillery, Skin Care Grade, Special Thermal-Distilled
True multiple Award-Winning USDA Certified Organic Skin and Therapeutic Grade Bulgarian Rose Water, thermal-distilled from fresh Rosa Damascena petals from Alteya's own organic rose fields. Featured in ELLE and InStyle magazines. Used by Ralph Lauren's supermodel Valentina Zelayeva and many others. Compare to the other brands claiming to sell organic rose water and check if theirs is USDA Certified Organic and carries the USDA logo awarded only to true approved and certified brands and products, regulated by USDA NOP. For many years, Alteya has been growing the beautiful Rosa damascena flower. By using a unique distillation technique embodying century-old traditions and modern technology, we have distilled a special skin care grade rose water that preserves the biodinamic energy of the rose plant and increases its beautifying and rejuvenating powers. Daily Care: - After cleansing - After shower - When sunburned - To set makeup - After shaving / waxing - During travel Suitable for all skin types. Benefits: -Restoring, toning and moisturizing -Anti-aging and rejuvenating -Uplifts emotional levels -Balances skin Ph level -Anti-inflammatory, acne-preventing -Protects and purifies skin Suggested Use: -Skincare: Apply gently with a cotton ball onto face and neck morn...
Rose Water Facial Toner Spray, 100% Natural Organic Bulgarian Rosewater Face toner 4 oz Natural Acne Treatment with sprayer and dropper (chemical free)
Natural Riches Bulgarian Rose Water is the daily beauty treatment for your skin. 100% Pure and natural, A Skin toner with calming aroma. Spray on as a natural mist for calming irritated and red skin. Apply a few drops to a cotton ball and smooth over skin after cleansing. Apply to hair after washing too. We stand behind all of their products with a 100% Satisfaction Guarantee on all their natural beauty products.
Rose Bulgarian Hydrosol Floral Water With Spray Cap - 125ml
Rose Bulgarian Hydrosol Floral Water - 125ml Botanical Name: Rosa Damascena Rose water is produced by the steam distillation of fresh hand picked rose petals. The aroma of this superb hydrosol is absolutely wonderful and is very reminiscent of the rose it is produced from. Distilled from Rosa Damascena the water has a ph of 7.34 and has an essential oil content of 0.018%. Direct from our distiller in bulgaria. Description: Our floral waters are free of emulsifying agents and preservatives. These waters are extremely versatile. They can be used in the manufacturing process anywhere that water is required. Uses: Hydrosols make great toners and cleansers. They are also often used for the treatment of spots, sores, cuts, grazes and new piercings. They are an excellent linen spray, and a simple way for the novice aromatherapist to enjoy the therapeutic benefits of essential oils. Add to a soothing hot bath.Shipped from the UK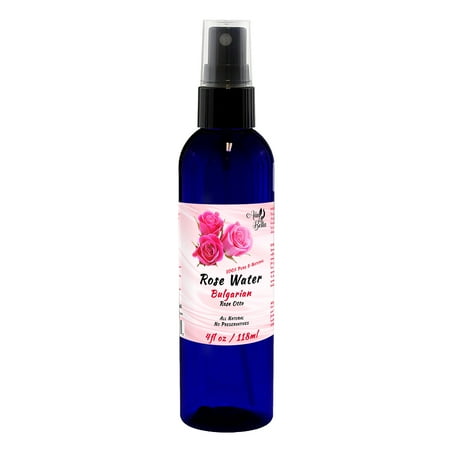 Bulgarian Rose Floral Water
Natural Rose Water Face Toner - 100% Pure Bulgarian Rosewater Hydrosol, Natural Skin Toner – Reduce Redness and helps with Acne Prone Skin - Facial Fine Mist Spray 4 oz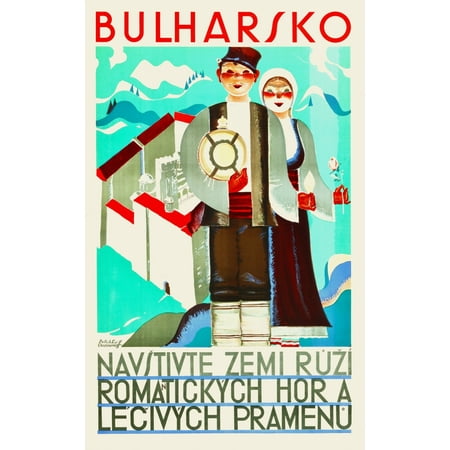 Bulgarian Rose Floral Water
Dressed in colorful folk attire a Bulgarian couple smiles in welcome to The land of roses romantic mountains and rich thermal waters Artist Detchko Ouzounoff created this travel enticement in the 1930
Bulgarian Rose Floral Water: find, shop, buy, compare
---
---
aDealaLot Search Engine searches more stores for the cheapest prices on Bulgarian Rose Floral Water to help you save time and money. Compare prices, read product information, store ratings, find similar products, rebates, closeouts, new and refurbished products, narrow your price search to find exactly what you want, read consumer reviews on the product you are interested in and much more. Always find the cheapest price before you buy your product.
Bulgarian Rose Floral Water | Moringa Young
Bulgarian Rose Floral Water
Rose Floral Water Scientific name: Rosa Damascena Origin: Bulgaria Plant origin: Flowers Extraction method: Byproduct of Water distillation Aroma: Sweet and floral Odor intensity: Light Evaporation Rate: Middle note Rose floral water works wonders for dry or sensitive skin. It nourishes, refreshes and tones the skin. It also has a beautiful scent. if you dislike heavy perfumes, try Rose water as a natural alternative. Rose floral water can be used as a skin serum, added in baths, used in/as...