NEC SL1100 SL1100 4-Port Loop-Start CO Line Daughte
SL1100 4-Port Loop-Start CO Line Daughter Card. NEC-1100022.
DTECH 4-Port RS232 Serial Splitter Box COM Port Expander 1x4 with Power Adapter for Sharing PCs and Capture Data
4 way serial data splitter is a cost effective solution when you need to manage and control multiple DB9 RS232 devices (monitor, printer, modem, scales, scanner) via computer. Connection 1: Monitor and Control Multiple Terminal Device via 1 PC 1 PC connected to input port, and 4 devices to output ports via Straight Through serial cables separately (functioned as RS232 splitter: 1 master controls 4 slave). Serial port combiner splits 1 port in multi hardware COM ports that are used by several applications, so those applications can receive the same data from PC at once (duplicator). Connection 2: Capture Data from 1 Terminal Device on Redundant PCs 4 PCs connected to output port, 1 data acquisition equipment to input port via Null Modem serial cables separately. (functioned as RS-232 switch: 4 masters control 1 slave) Several PCs receive data from 1 device, sharing multiple PCs on a single peripheral; only 1 terminal device can send data to a laptop at a time. Serial port hub automatically outputs the values as long as it's wired and powered. DC 5V 1A power adapter provides stable power to transmit and receive data without any delay; supports electrostatic discharge (ESD) protection: ±8kV. 3 Wire RS 232 Connection: TxD, RxD, GND For IT Administrators to add legacy functionality...
VDTU2A-304 VDSL2 LAN Extender - VDSL2 DMT Ethernet modem with 4 port 10/100BaseTX switch
Note: Price is per unit. You need a pair to make a VDSL2 connection. Image shows front and back of same unit. The VDTU2A-304 is a VDSL2 bridge modem equipped with an RJ45 POTS interface and four 10/100 Mbps Ethernet ports for local network. The VDTU2A is extremely flexible, working in both symmetric and asymmetric connection modes and adjusting for maximum performance over the copper lines it operates. The maximum throughput is 100/75 Mbps asymmetrical (* - subject to certain conditions of the environment like 24 AWG and low EMI) and still offering a stunning 10Mbps duplex on distances up to 1Km. The extra benefit of VDTU2A-304 can work over existing POTS lines without any splitter required. Thus, installation of VDSL2 extenders and modems becomes an easy task, no extra wires being required for deployment. A single pair of telephone lines is enough for the VDTU2A-304. The VDTU2A-304 is working in pair with the VDTU2A-301 rack mountable modem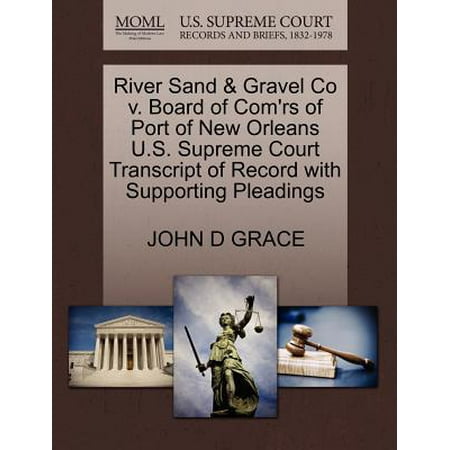 4 Ports Co Line Board
River Sand & Gravel Co V. Board of Com'rs of Port of New Orleans U.S. Supreme Court Transcript of Record with Supporting Pleadings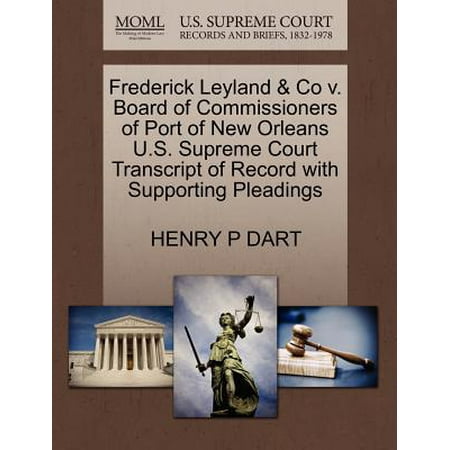 4 Ports Co Line Board
Frederick Leyland & Co V. Board of Commissioners of Port of New Orleans U.S. Supreme Court Transcript of Record with Supporting Pleadings
4 Ports Co Line Board: find, shop, buy, compare
---
---
aDealaLot Search Engine searches more stores for the cheapest prices on 4 Ports Co Line Board to help you save time and money. Compare prices, read product information, store ratings, find similar products, rebates, closeouts, new and refurbished products, narrow your price search to find exactly what you want, read consumer reviews on the product you are interested in and much more. Always find the cheapest price before you buy your product.
Introduction to Telephone Systems
4 Ports Co Line Board
Follow Eli on the Vlog Channel: https://www.youtube.com/user/EliComputerGuyLive Info Level: Beginner Presenter: Eli the Computer Guy Date Created: August 2, 2010 Length of Class: 54 Minutes Tracks Telephone Systems Prerequisites None Purpose of Class This class introduces students to the basic components of telephone systems. Topics Covered Public Switched Telephone Network Central Offices Trunk Lines PBX and Voicemail Systems PBX Stations Voicemail Subcribers Class Notes Introduction ...